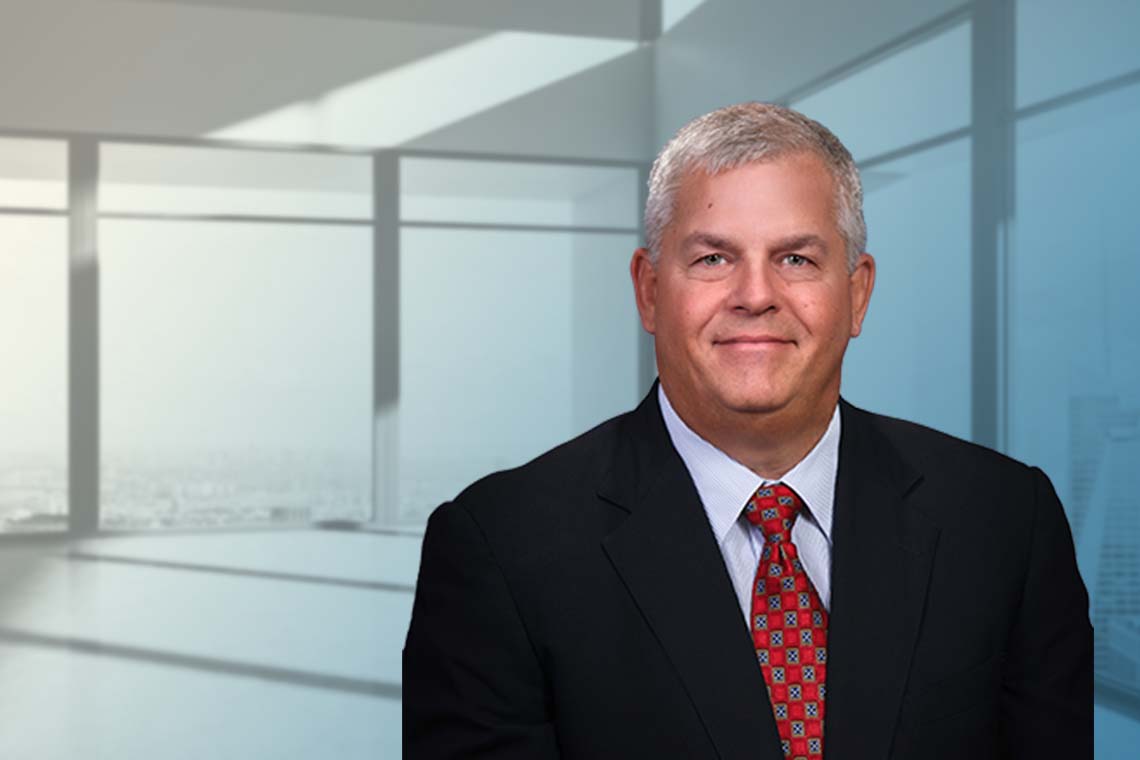 Admitted to Practice
1992, Connecticut
1994, Massachusetts
1994, Registered to practice before U.S. Patent & Trademark Office
Education
1992, Western New England College School of Law, J.D.
1984, Northeastern University, B.S., Electrical Engineering
Robert D. Crawford
OF COUNSEL
RCRAWFORD@DILWORTHIP.COM
LinkedIn
Robert Crawford counsels a diverse range of clients leveraging his over 25 years of experience, as both in-house corporate counsel and outside legal advisor, in building and protecting their valuable intellectual property rights. Bob's experience as in-house IP Director and Senior Counsel with a small start-up company as well as with Fortune 100 companies, including General Electric Company, provides him with a client-centric perspective and understanding in preparing and prosecuting US and international patent applications, drafting, and negotiating licensing and joint development agreements, and protecting confidential information and trade secrets. Bob understands the priorities and pressures that his in-house counterparts face daily and works to support his clients in the ways they need.

Bob takes pride in collaborating with inventors and technical teams to fully understand their inventive technology and recommending ways to broaden the scope of protection of their inventions. Bob has a practical and thorough approach to accessing IP matters to increase the value of clients' IP rights and reduce risk of infringement.
Accomplishments
Managed North America IP group responsible for the worldwide intellectual property portfolio of five businesses having 1500+ active patent and trademark matters.
Instituted and conducted an employee educational program to teach new and existing employees the fundamentals of intellectual property and procedures/policies to protect company's IP.
Negotiated a multi-million-dollar agreement to form a strategic alliance with an international partner to fabricate nuclear fuel in the US.
Successfully tailored patent claims to cover an infringing product, resulting in the infringer taking a license for the patented technology.
After performing due diligence and identifying concerns with acquiring a company, negotiated terms of a purchase and sale agreement to enable the purchase of the company.
Built and managed a patent portfolio for a start-up company that included over 200 owned and licensed patents/applications and over 280 foreign patents/applications with over 70 U.S. patents issued with a 6-year period.
As a control design engineer for General Electric Company, developed algorithms for an expert system designed to evaluate and troubleshoot a shipboard weapon system.
Technology Areas
Bob's field of technology includes gas turbines, nuclear power plants and fuel, downhole oil drilling and recovery, steam power plants, manufacturing, sensing and measurement instrumentation, environmental control systems, heat recover steam generators, system controls, software, sonar-based flow meters, unmanned aerial vehicles, aircraft rotor technology, fiber optic telecommunications, semiconductors, and consumer electronics.