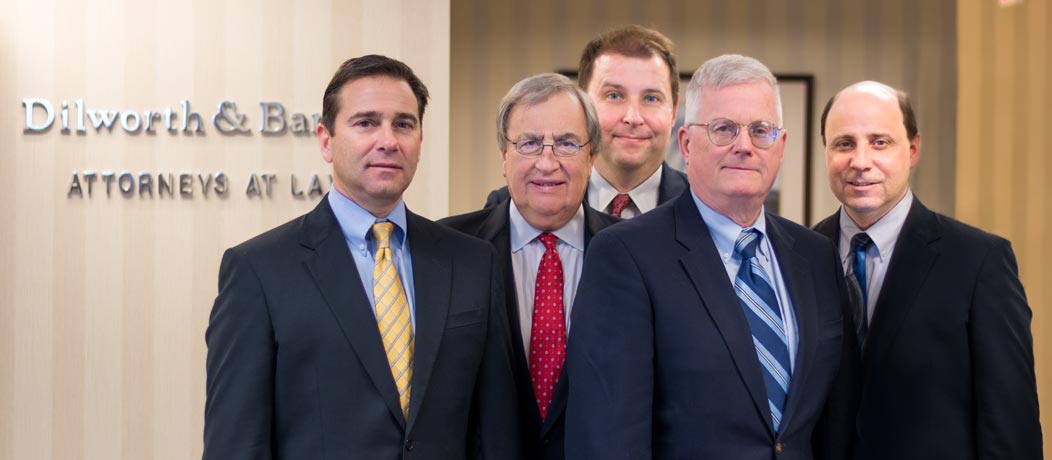 Founded in 1987, Dilworth & Barrese, LLP is a full-service intellectual property law firm specializing in patent, trademark, trade secret, copyright and unfair competition law, including practice before the United States Patent and Trademark Office and litigation in the United States federal and state courts.
We counsel our clients regarding all aspects of intellectual property law including patentability and infringement analyses, due diligence investigations, licensing, trade secrets and unfair competition. Our practice encompasses patent prosecution, patent litigation, patent interferences, patent reexaminations and reissues, trademark registration, trademark litigation, trademark oppositions, trademark cancellations, copyright registration and copyright litigation.
Our attorneys are licensed to practice in the United States Patent and Trademark Office and have expertise in the areas of biotechnology, chemicals, computer science, pharmaceutical, electrical (electronics), and mechanical arts. These groups are highly experienced and provide our clients with an intimate knowledge of intellectual property concerns which are common to those respective areas of technology. This structure provides our clients with the best possible representation.
We represent our clients from a balanced perspective–as aggressive advocates defending their legal rights, and as trusted counselors, finding creative national and worldwide solutions to their intellectual property questions and problems, in an effort to give our clients a competitive advantage. Dilworth & Barrese, LLP services clients from around the world.